Coffee Tasting Workshop (introduction level) - great for the coffee enthusiast home or professional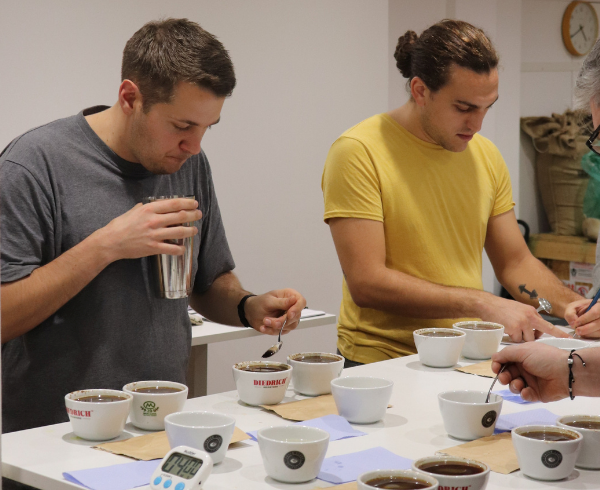 Coffee Tasting Workshop (introduction level) - great for the coffee enthusiast home or professional
Do you or someone you know want to learn more about coffee tasting?
This is a great workshop for anyone who is interested in understanding coffee aromas, flavours and the unique characteristics of each origin - anyone who loves coffee and sensory skills will enjoy this course.
This tasting session will start you on your coffee journey.  We will taste coffees from around the globe and also taste different processes.  This workshop will help you to appreciate coffee on a new level.  
Working with a Coffee Expert you will cover:
Introduction to coffee and where its grown around the world

Coffee Processing Methods

Demo with le nez du cafe and Fruits, nuts, chocolates etc for Sensory Analysis.

Table One - cupping/tasting of 4 to 6 specialty coffees - taste and discuss

Table Two - cupping/tasting of different processing methods such as Anaerobic, Natural, washed and Pulped. - taste and discuss
We offer two 2.5 hour sessions per day:
AM - Morning from 10 am to 12:30 pm

PM - Afternoon from 1:30 pm to 4 pm.
VAT included in the price (£125 + vat) = £150.00
If you are looking for a barista only focused course - please refer to the Barista/Latte Art workshops