HIRE THE SCHOOL!
From private bespoke training for your business, to fun team building activities for non-coffee based companies; here at the school, we can offer a wide variety of options that suit your needs. Sessions can be tailored for your requirements, with staff and catering provided as desired.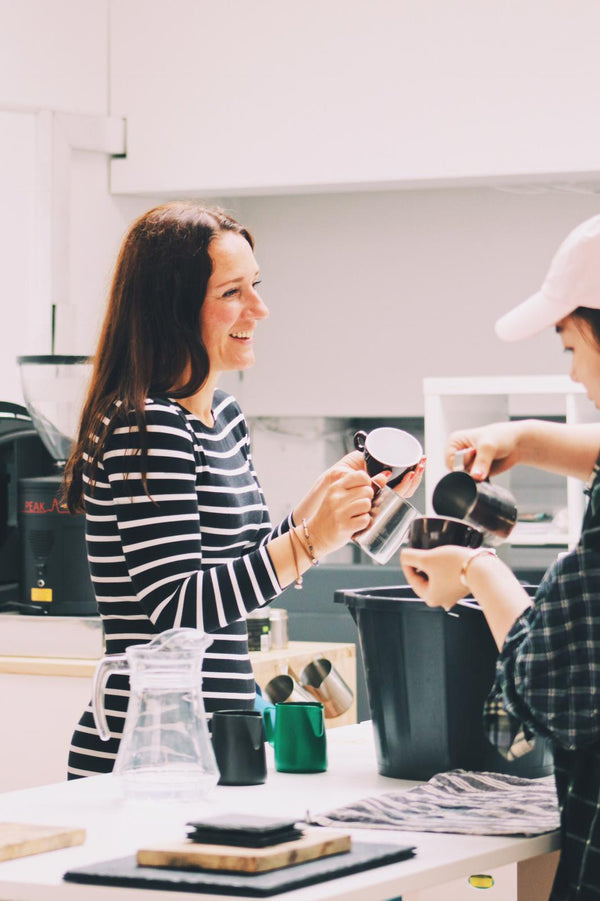 A Perfect Size

500 sq ft of training room provides an intimate learning space.

4 Workstations

Equipped with the Espresso Machines, Grinders and Knock Boxes for an individual experience

Rent the Room or a Machine

Individuals & groups can come and practice their skills -  with a trainer on hand to help you!

Expert Trainers

Sessions are taught by some of the most experienced instructors in the industry!
How to Brew Coffee using the Marco SP9
Join us at the London School of Coffee for a brief introduction to brewing pour-over coffee with the Marco SP9
Customer Reviews
We dont need to speak for ourselves
I found the How to start a coffee shop course so useful, engaging and I am so glad I signed up! I was a bit hesitant to sign up early as my plan is to open around Q2 2022 but so glad I did as I feel I can spend the time researching and doing so much background work and prep now, even in a pandemic. I can't wait to come down and visit the school and get some behind counter experience and meet you all!
Great Course! Very useful and practical information of how to start a coffee shop. Robert is knowledgeable and experience in the coffee industry. I've learnt a lot in this 2 days course. Highly recommend.
Brilliant tuition and so welcoming!
Trainer Emma Haines and the London School of Coffee team have managed to adapt and offer a great online equivalent to their in-person SCA courses. Nothing was missed. The School itself provides enough equipment and space to do the in person exam in a safe manner. I also want to thank Gayle for her excellent communication (and all the snacks).

Absolutely great! I'll be back soon!
Just took Sensory Intermediate with John Thompson, the man, the legend. Facilities are amazing and the instruction was faultless. Very challenging but super interesting.
Had a wonderful experience! The teacher we had was great and offered a lot of valuable insights into the industry. The activities were also well conducted which was both fun and practical.