Home Enthusiast - for the coffee enthusiast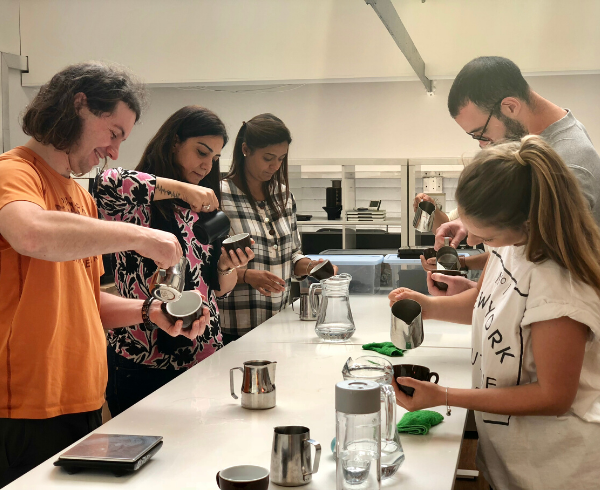 Home Enthusiast - for the coffee enthusiast
If you are a coffee enthusiast, home user, or are just starting on your coffee journey; this course is a fun and informative session to help you understand the basics.
Working with a professional Barista trainer, you will cover:
Some background knowledge on Specialty Coffee

Tasting/Cupping introduction to tasting and assessing coffee.

Espresso fundamentals; preparation and extraction




Milk texturing.

Homebrewing techniques such as V60, Chemex, Aeropress etc.
We offer two 3 hour sessions per day:
AM - Morning from 10 am to 1 pm

PM - Afternoon from 2 pm to 5 pm.
VAT included in the price 
Please Note:  September and October course will take place from a temporary location due to work being carried out at our site - Address is La Marzocco, 6 Willow Street, London EC2A 4BH.
If you are looking for a barista only focused course - please refer to the Barista/Latte Art workshops.
If you are purchasing a voucher as a gift and don't want us to contact the recipient please provide only your email address so that we only contact you.