Home Enthusiast - for the coffee enthusiast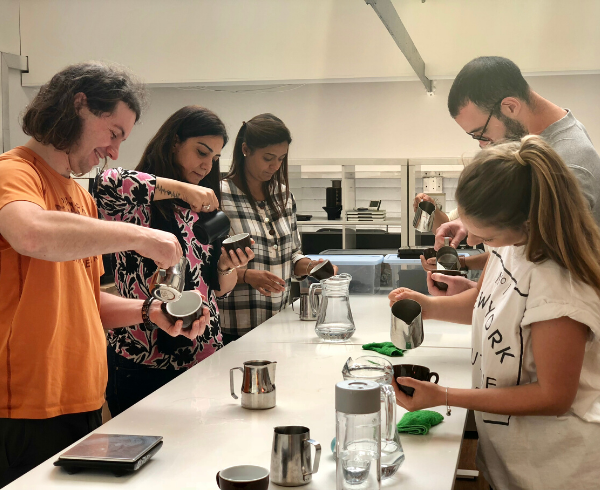 Home Enthusiast - for the coffee enthusiast
If you are a coffee enthusiast, home user, or are just starting on your coffee journey; this course is a great overview for beginners its both fun and informative session to help you understand the basics. 
If you are more focused on getting the most from your home espresso machine set up then please refer to the Barista/Latte Art or Latte Art workshops - these are practical based on espresso machines for 2 to 2.5 hours.
With the Home Enthusiast course your will be with a professional Barista trainer, who will cover:
Some background knowledge on Specialty Coffee - the journey from bean to cup

Tasting/Cupping introduction to tasting and assessing coffee

Espresso fundamentals; preparation and extraction




Milk texturing.

Homebrewing techniques such as V60, Chemex, Aeropress etc.
This is a 3 hour sessions typically 10am to 1pm.
AM - Morning from 10 am to 1 pm
VAT included in the price 
Please Note:  We currently have the option of two sites to attend the course one in East London and the other in our new site in Wandsworth - you can choose location when booking.
If you are purchasing a voucher as a gift and don't want us to contact the recipient please provide only your email address so that we only contact you.