SCA Roasting Foundation - suitable for beginners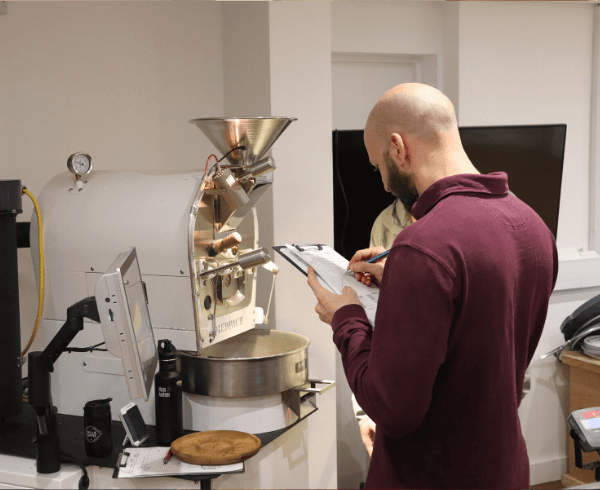 SCA Roasting Foundation - suitable for beginners
Perfect for those considering joining the industry; or who have recently started their career in coffee roasting.
Location: Onsite at our Wandsworth Training Campus
Length: One full day in length.
Max capacity: 6 people
What you need: Check here
This course will give you an understanding of the roasting process and the key determining factors, such as:
- heating control
- changing reactions
- coffee defects
- roasting methods
- roasting machines
You will have an opportunity to have practical roasting skills on a commercial roaster.  You will be given activities to follow which will enable you to follow instructions for 3 different roasts and record your findings. 
The course will be theory in the morning preparing you for using the roaster and understanding the skill or roasting. 
The afternoon will be practical skills: Roasting on the commercial roasters, then learning how to set up a cupping table and tasting and evaluating your coffees.
Our Foundation course includes the SCA Certification fee.  However, in addition you are also required to pay a student enrolment fee of Euro50 fee direct to the SCA. (details of how to register and pay will be provided).
Please Note:  you are welcome to attend this course without taking the exams and the exam costs will be refunded to you.
Examination
This course provides you with the key information to enable you to sit the Foundation Level Roasting Qualification.
This will consist of a short practical exam which is undertaken during the day and a written exam to be completed at your leisure within 21 days  (15 questions with a pass rate of 60 % required).
Successful students will be awarded 5 points towards the SCA Coffee Diploma.  
Pricing includes VAT.