SCA Barista Intermediate - certified exam course for Baristas who already have basic skills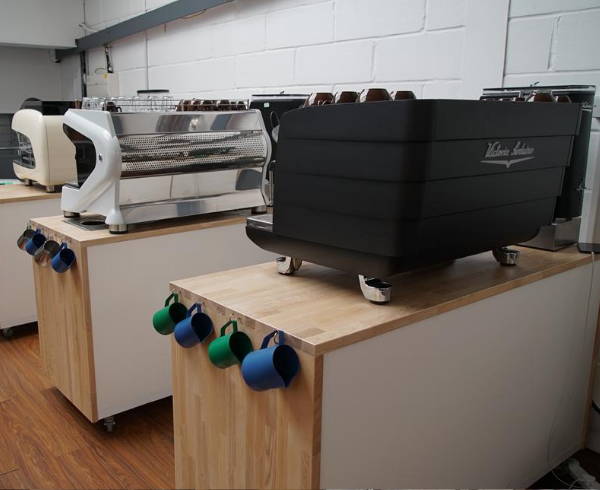 SCA Barista Intermediate - certified exam course for Baristas who already have basic skills
We offer this course in two ways. 1st way is onsite over two days covering both theory and practical skills at our training facility in Wandsworth or a combination course made up of two on-line sessions to cover the Theory (10am to 2pm).  Followed by an in-house Practical day at our training facility in Wandsworth SW London (10am to 4pm ish). This course is aimed at baristas who know the basics and are looking to increase their knowledge and skills. The course will include latte art and improving skills.
For the inhouse course we also offer an additional day for practice of latte art to help students who may need a little more support in this area.
We do offer a SCA Complete Barista skills training option so that students who are travelling from overseas or who want to complete part 1 of their skills on consecutive dates.  This will include Barista Foundation, Sensory Foundation, Brewing Foundation, Barista Intermediate, Brewing Intermediate and Sustainability. please refer to March 2024 dates on the calendar.
For the Combination course:
 

Online, live using Microsoft Teams, and one day at our Wandsworth Training Campus
Length:
 

Three days in length, two of which are half days.
Max capacity:
 

6 people
What you'll learn:

-Basic Tasting Training – Introduction to Sensory skills
-Espresso machine - An overview and maintenance
-Espresso Grinder - The principles of grinding and maintenance
-Milk – Jug selection, achieving consistent steaming and temperature without a thermometer 
-Latte Art 
-Menu Building – making basic drinks, discuss the difference between cup size and effect on flavour.


Our course fees include VAT and the SCA Certification fee.  However, you are required to pay a additional Euro50 SCA Student enrolment fee direct to the SCA. (details of how to register and pay will be provided)

If you would like to attend an SCA course and not partake in the examination, £50 will be deducted from the cost of the course. Alternatively, the LSC also offers non-accredited barista courses.
Successful completion of the Intermediate course will result in 10 points gained towards the SCA diploma.







*Terms Apply