SCA Introduction to Coffee Online - suitable for anyone interested in Specialty Coffee - Price for this course is From £120 without SCA exam and £144 with SCA Exam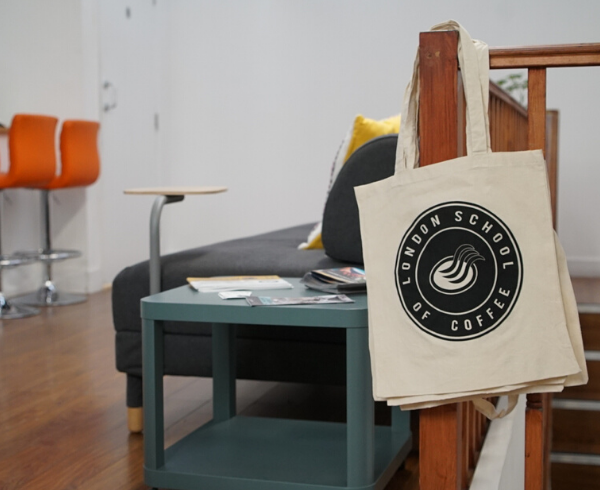 SCA Introduction to Coffee Online - suitable for anyone interested in Specialty Coffee - Price for this course is From £120 without SCA exam and £144 with SCA Exam
The SCA Introduction to Coffee is ideal if you are new to the industry or looking to get an overview to start your career.  10 SCA points available.
This introductory course is designed to give you a taste of the SCA Modules; Green Coffee, Sensory, Roasting, Brewing and Barista.

A great course for our overseas students as well as you can attend on-line and no training kit is required to complete the course.
You can attend this course without taking the SCA exam for £120.00 including VAT.  just email me for a discount code before booking gayle@londonschoolofcoffee.com
Our course includes the SCA Certification fee.  However, you are required to pay a additional E25 SCA Student enrolment fee direct to the SCA. (details of how to register and pay this will be provided)
Location: Online, live using Microsoft Teams.
Length: 4 hour introduction course. 10am to 2pm.
Max capacity: 8 people
What you need: Check here
Our experienced authorised SCA trainers will cover:
- Coffees journey from Ethiopia through to the major commodity it is today.
- Processing at origin, through to how the roaster develops flavours.
- Brewing methods and extraction theory.
- How to 'cup coffees' and taste the various different flavours. 
After:
There will be a short written exam with a pass rate of 60% - If successful you will be awarded 10 points towards your Diploma.
Still not sure? Well here is why we think you should choose London School of Coffee Online?

- Experience the same high-quality training, as delivered at our venue in London, with the same trainers, from the comfort of your home

- All training will always be live, not pre-recorded

- Free unlimited access to our online community, where you will find further reading, group chats and resources

- Free access to our training site in London for our 'Practice Sessions' (once we re-open the school)

Notes:
Pricing includes VAT and the SCA examinations and certification.
 
For Q&A's regarding pricing and access to resources, click here.
*Terms Apply