SCA Barista Professional - only suitable for the experienced barista with the SCA Intermediate certification.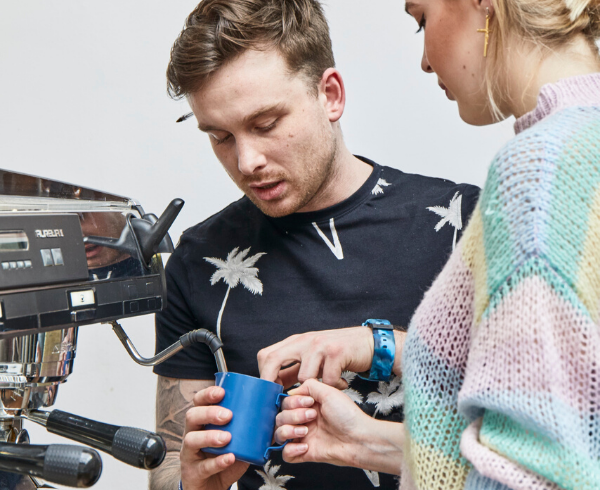 SCA Barista Professional - only suitable for the experienced barista with the SCA Intermediate certification.
This course looks at the science of how espresso extracts and how to use this knowledge to get the most from beans of different styles.
Location: Online, live using Microsoft Teams, and two days at our Wandsworth Training Campus
Length:
 four

 days in length,  2 half days theory on line (10am to 2pm) - 2 days in-house practical (10am to 5pm)
Max capacity:
 

6 people
What you need:
 

Check

 

here

What to expect:

You are always welcome to attend our courses without taking part in the examinations and your fee will be reduced - for further information just contact info@londonschoolofcoffee.com.

Coffee contains many possible flavours, aromas and textures due to the complex range of acids, sugars and bitter compounds it contains. Every bean offers different possibilities to the barista based on its variety, origin, processing and roast. However, it is up to the barista to unlock this potential using the tools at their disposal. Such as dose, grind texture, water temperature and quantity and pressure.

This course aims to look at modern ways of evaluating extraction through measuring:
TDS
extraction percentages
How to relay these findings through espresso brew formulas.
Course Breakdown:

2 days on-line theory - 10am to 2pm - live training.
2 days in-house training - full days 10am to 5/5:30pm.
Prerequisites:
Prerequisites for this module are Barista Intermediate
Examination

: 
The course provides you with the key information to enable you to sit your Professional Level Barista qualification which consists of several practice exams and an extensive written exam (35 questions with a pass rate of 80%)
After:
Successful completion of the Professional course will result in 25 points gained towards the SCA diploma.
Unlimited access to the LSC Online Community* to enable you to continue to grow your knowledge in a fun, supportive online environment. You will also be provided with a training kit to use during your online training.
Still not sure? Well here is why we think you should choose the London School of Coffee Online?
- Experience the same high-quality training, as delivered at our venue in London, with the same trainers, from the comfort of your home
- All training will always be live, not pre-recorded
- Training kit provided to all students, ready for your online participation
- Free unlimited access to our online community, where you will find further reading, group chats and resources
- Free access to our training site in London for our 'Practice Sessions' (once we re-open the school)

Notes:
Pricing includes VAT and the SCA examinations and certification.

For Q&A's regarding pricing, equipment and access to resources, click here.
*Terms Apply