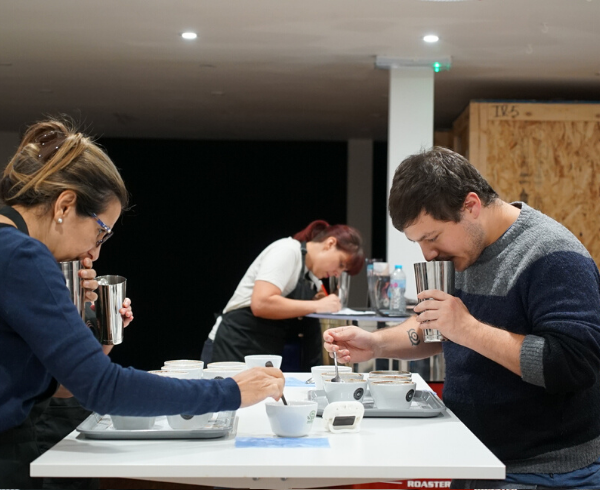 The SCA Sensory Professional course aims to give you all the tools you need to become a master cupper.
This course is designed to build on the knowledge gained in the Sensory Skills Intermediate course and prepares the student for managerial job functions found in sensory-related professions. Integration of sensory knowledge with that in other CDS modules including green coffee and roasting are also expected.
What to expect:
The course is a combination course taken over four days - 2 morning sessions on line to cover theory followed by 2 in-house days at our Training Facility in Fulham SW6 - for practical skills and practical exam.
The course provides you with the key information to enable you to sit your Sensory Professional certification that consists of several practice exams and an extensive written exam (35 questions with a pass rate of 80%)
Be able to prepare a range of sensory-related tests including different cupping protocols, gateway panel tests and understand the methodology behind them, recognise taints in coffee
Be able to set up a sensory panel within a company and to organise workflow.
Define appropriate sensory tests for specific work functions in coffee such as daily QC checks, shelf-life testing and NPD, perform sensory profiling and be able to set up sensory facilities within an organisation and define workspace capacities and relevant supporting equipment to assist sensory functions.
This course is offered approximately twice a year. Please enquire for further information.
Our Professional courses include the SCA Certification fee.  However, you are required to pay a additional Euro50 SCA Student enrolment fee direct to the SCA. (details of how to register and pay will be provided)
Successful completion of the  Professional course will result in 25 points gained towards the SCA diploma
Pricing includes VAT.